Florida All Inclusive Resorts 
Florida all inclusive resorts are a great vacation option for families looking to make the most of your time together and if you like to contain costs and have the freedom to move around without having to constantly pull out your credit card or room card. 
Here we've listed the best resorts that are fully all inclusive as well as those that come close.
Little Palm Island Florida All Inclusive Resort & Spa
Tripadvisor Florida Resorts and Packages
Get An Expert Price Comparison
Try the BookingBuddy price comparison tool for an easy price comparison on flights, hotels, packages, and more. Get huge savings and  find the LOWEST PRICE when you compare the top travel sites in one place.

---
The Florida All Inclusive Resorts
There are only a handful of all inclusive type resorts in Florida. They can be difficult to find but they are out there. Here's our list:
---
Club Med Sandpiper All Inclusive
While not the kind of all inclusive resort you may find in Mexico or the Caribbean, Club Med has some really redeeming features. This is especially true for parents looking to have their kids enjoy some quality active time with a kids club. Too often kids clubs are happy to plonk the kids in front of a movie but not here. This is a "premium all sports resort" and there is something available for all ages.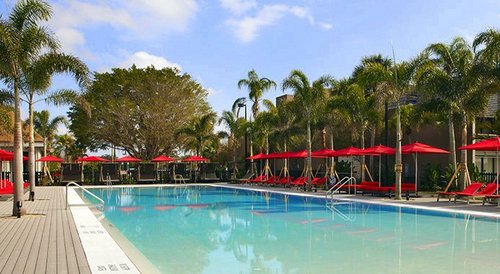 Club Med Pool
The Saint Lucia river beach and sailboat activities and one of the most outstanding children's and activities programs around. It will provide you with carefree days filled with exciting fully included options.


Club Med Sandpiper
The dedicated specialist activities staff and facilities make this our top choice for an all inclusive resort in Florida. This resort has won a swag of awards and is an authentic family all inclusive resort at Sandpiper Bay.

Information on Club Med Sandpiper - reviews, bookings and best deals @ TA
Club Med all inclusive Holidays in Florida include activities like golf or even a big tent with a trapeze and trampoline. This is really a great place for the family to develop their sporting aspirations.
You may also like to see our Cheap all inclusive vacations and Florida All Inclusive Deals.
---
Florida Beach Resorts
Also you may like to see our popular Beach locations for Florida inclusive packages:
Florida Beach Resorts, Clearwater, Daytona, Disney, Florida Key, All Inclusive Florida Resorts, Jacksonville, Key West, Luxury Florida, Luxury Orlando, Orlando, Miami, Naples, Palm Beach, Sanibel Island, South Florida, Florida Family Resorts, Orlando Family Resorts.
Florida Keys All Inclusive Resorts
Little Palm Island Resort & Spa - A Noble House Resort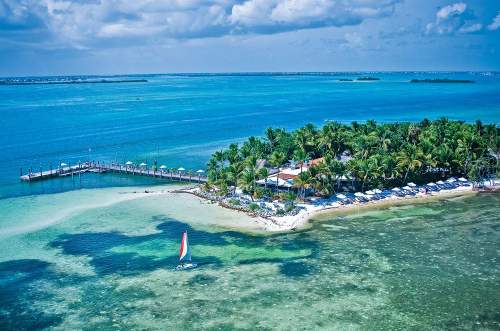 Little Palm Island Resort
Noted as a best romantic resort worldwide and top 50 of all resorts worldwide. While not fully inclusive, Little Palm does cater well for active adults (only adults) with a complimentary motor yacht shuttle to the island.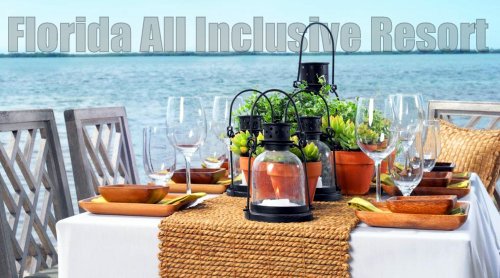 Little Palm Island Resort
Once you arrive enjoy complimentary outboard-motor pontoon boats, Boston Whalers for fishing, snorkeling, island excursions, kayaks, canoes, paddleboats, small catamarans and more.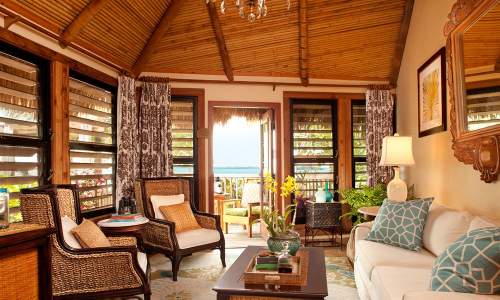 Little Palm Island Florida All Inclusive Resort
Little Palm Island Special Offer @ TA - $200 resort credit for a min 3 night stay.

Some amazing inclusive packages available at this exclusive resort. Read more on our Key West Luxury Resort reviews.
---
See our review of all the top Orlando Florida all inclusive resorts and package offers which are especially great for family vacations.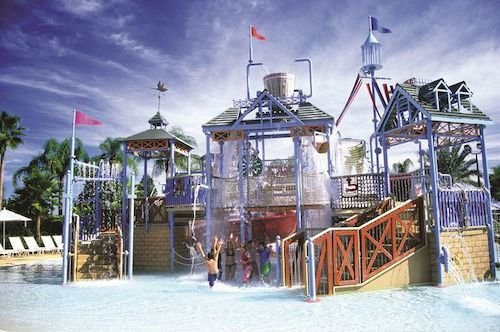 Orlando All Inclusive Resorts
---
If you are simply looking to add a little value these discount offers help provide cheap Florida vacations without compromising on quality.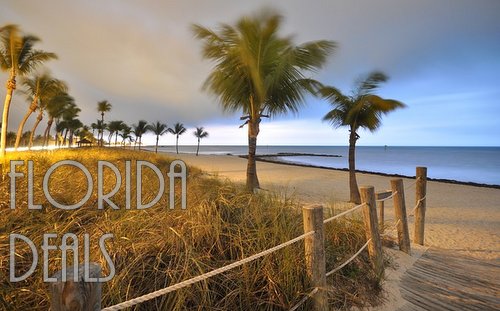 Cheap Florida Travel
---
Cheeca Lodge & Spa Inclusive Package
Cheeca Lodge & Spa Inclusive Package
At the time of writing, the Cheeca Lodge & Spa Inclusive Package includes $100 in dining credit at Limoncello, while you can also enjoy smoothies by the pool and discounts on Camp Cheeca for the children.

Cheeca Lodge & Spa Inclusive Packages Reviews and Special offers from TA.

---
The Amelia Island Plantation
Amelia Island has been one of the Florida all inclusive resorts that have offered all inclusive options over a long time. Omni Amelia Island Plantation Resort has a Passport Package which includes special offers on golf, tennis, spa, recreational activities, food and beverage (at the time of writing).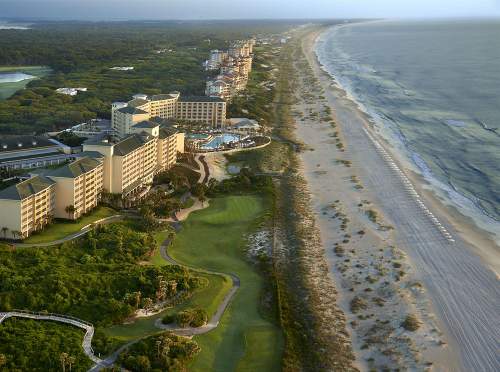 Omni Amelia Island Plantation Inn
The spectacular Amelia Island Plantation has recently had some all inclusive packages available. See the current reviews and deals on this Amelia Island resort here.
See more Florida Beach Resorts

---
Apart from these inclusive packages, Orlando also has some special Disney Resort Packages. Check out  our top 10 Disney Resorts Video Bliss List below.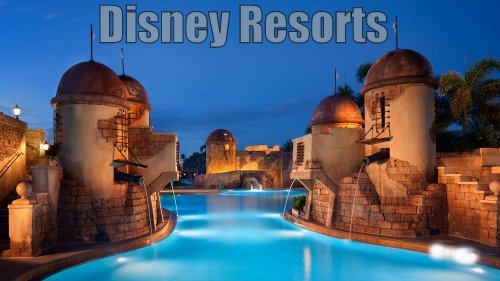 Disney Inclusive Packages
---
---
Nearby All Inclusive Resorts
If you can't find the all inclusive resort you are looking for in Florida, one option is to look only a little beyond the radar to the Bahamas All Inclusive Resorts.
---
Floridays Resort
Here is a top resort that often will put up inclusive packages. See special offers and reviews for Floridays. (Note: special offers do change and are time sensitive)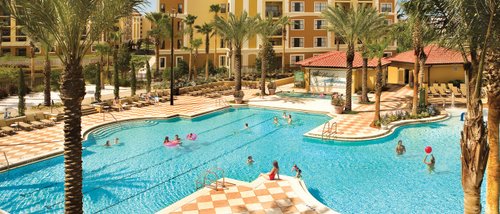 Floridays Resort
This resort has also often been ranked among the best family resorts in the USA and often has special offers. Check out what else the resort offers in the video below. 
---
Another option you have is simply to pick up a top resort deal at a top hotel. These deals change often but you can pick up packages with things like kids club and meals included.
---
Key West Marriott Beachside Hotel
Key West Marriott
This new exciting hotel resort in Key West is inviting people to "Stay with us and enjoy all inclusive Key West vacation packages and special deals".
Key West Marriott Reviews and Deals
See more Florida Beach Resorts
---
More South Florida All Inclusive Resorts
Why we don't recommend the Inverrary All Inclusive Vacation Resort in Ft. Laurderdale.

Find out what guests are saying about the Inverrary All Inclusive vacation resort which is touted as the only all inclusive resort in South Florida. While it does have multiple restaurants, pools and activities, their are some serious limitations. We recommend you find other great options in South Florida.
---
More of the Worlds Best All Inclusive Resorts

See all Florida Package Deals
All Florida Locations
Best All Inclusive Family Resorts
Cheap All Inclusive Vacations
Florida All Inclusive Deals
Discount Disney Resort Packages
---
---