Riviera Maya Resorts
Welcome to our Riviera Maya Resorts Bliss list! Here you'll find a big list of resorts in this area of Mexico. The list starts just below the video section if you'd like to start there. We also have Bliss Lists for other areas of Mexico if you want to take a look around.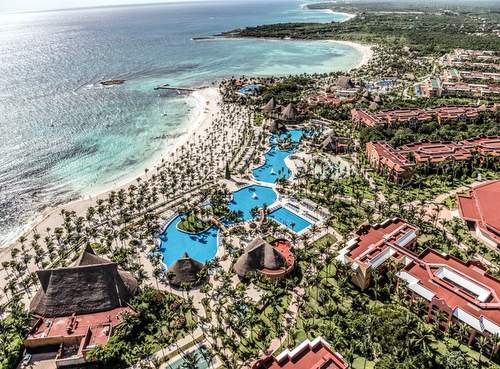 Barcelo Maya Resorts
Jashita Riviera Maya Boutuqe Resort  at Tulum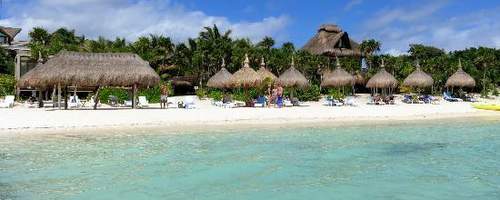 Jashita Riviera Maya Boutuqe Resort
With such a lot of great upscale resorts with every facility under the sun it's easy to forget there are such a lot of equally good smaller properties which add such a lot to the local environment and make the Mexican Riviera Maya such an interesting good vibe location.
A classic small property with  eco friendly crdentials this is our top choice for this property size. Located on the crystal blue waters of  Soliman bay which is approved for snorkeling all year round.
The resort prides itself as being "a place where you feel a sophisticated atmosphere of peace and harmony." Certainly they have achieved this objective over time and the reviews have remained excellent for decades since since their 1994 opening.
More information, reviews and special offers on Jashita Riviera Maya Boutuqe Resort  at Tulum
---
Riviera Maya Adult and Couples Resorts
The Riviera Maya has a whole host of Adult and Couples only resorts which range from romantic, sexy and sophisticated, to singles party houses. You can find out a little more about these options on our Playa Del Carmen Adult Resorts Review. As this really is the hot spot for this type of resort.
Secrets SilverSands Riviera Maya Resort
The Secrets brand really occupy the classier, romantic end of the adult and couples resort market in the Riviera Maya. These resorts feature exceptional concierge style service in a classy all inclusive environment.

Set in a pristine slice of the Riviera Maya coastline, the resort promotes an ethos of "sexiness and sophistication" for adults.
More information and reviews on Secrets SilverSands Riviera Maya Resort
See more Riviera Maya All Inclusive Resorts
---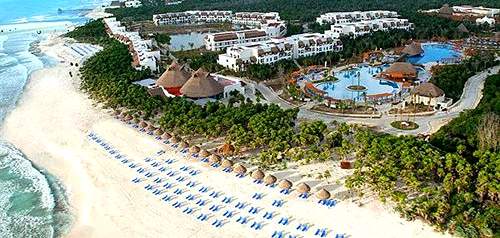 Valentin Imperial Maya All Inclusive Playa del Carmen Adult Resort
---
Barcelo Maya Caribe Beach All Inclusive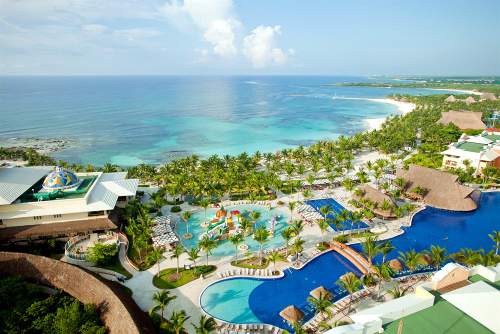 Since it's recent renovation Barceló Maya Caribe has continued to improve its reputation as one of the top Riviera Maya Resorts. This top all inclusive is located right on the reef fringed white powder beach.
While there is a large Pirates Isalnd water park for the kids, all the family alike are sure to find delicious healthy meals at either the buffets or in one of
And keep in mind that guests at Barceló Maya Caribe can access the 4 hotels: Barceló Maya Beach Hotel, Barceló Maya Caribe Hotel, Barceló Maya Colonial Hotel and Barceló Maya Tropical Hotel.
More information on Barcelo Maya Caribe Beach All Inclusive
---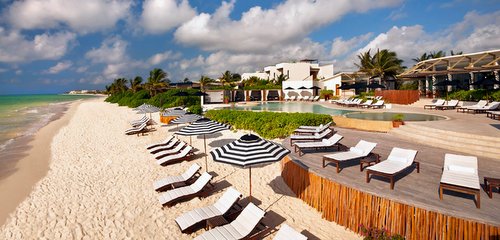 More Playa Del Carmen Riviera Maya Resorts - The Rosewood
---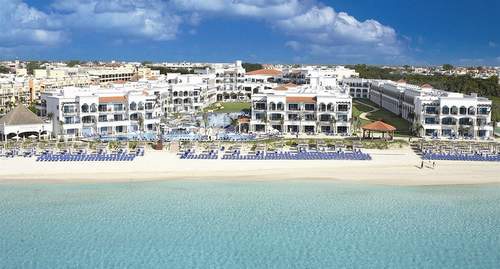 The Royal Playa Del Carmen Resort
---
Top Riviera Maya Resorts Video
Riviera Maya Resorts video:
---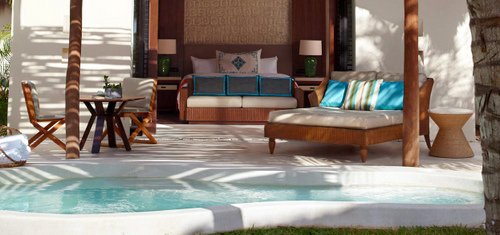 Viceroy Riviera Maya Beach Jungle Retreat
---
Grand Palladium Colonial Resort And Spa - All Inclusive
414 room resort
*****
Romantic
Family A
Beach
Clean
Special offers and reviews for Grand Palladium Colonial Resort And Spa-All Inclusive
---
---