Spain Beach Resorts
Looking for Spain Beach Resorts for your next vacation? There are some great beaches in Spain, especially if you want to stay on an island. Below are some the best beaches with the best resort to stay at there.

Europe Luxury Resorts, Europe Family Resorts, Europe Spa Resorts, Europe All Inclusive Resorts, Romantic Resorts in Europe: 
Canary Islands  France Villas,  Greece, Portugal, Ireland, Italy, Italy Package  Scotland,  Spain (Inclusive), Spain (Beach), Tenerife, Turkey, Tuscany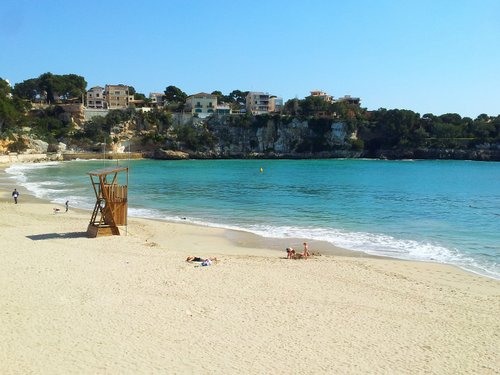 Mallorca Beach
---
Areas with the Best Spain Beach Resorts:
Canary Islands Beach Resorts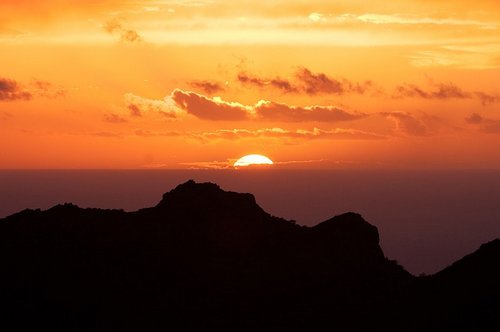 Canary Islands
The best beach resorts in the Canary Islands are admired for their famously sunny climate in a unique setting.  Gran Canaria alone has 21 different but outstanding locations in itself!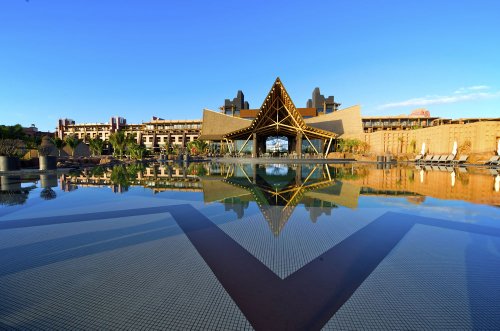 Click above to read about this great luxury resort on Gran Canaria. It gets great reviews and even has a lazy river. 
---
Tenerife, Spain Beach Resorts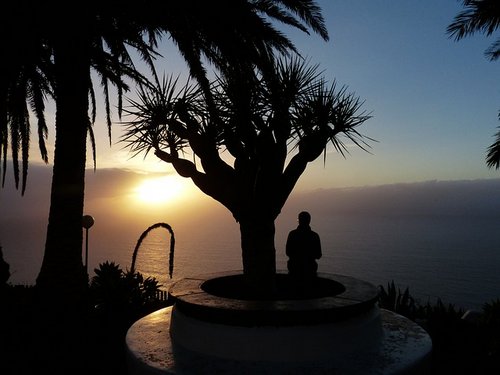 One of the more popular beach locations in the Canary Islands is Tenerife.  There are a number of great resorts here, to see the best, visit: best all inclusive resorts in Tenerife.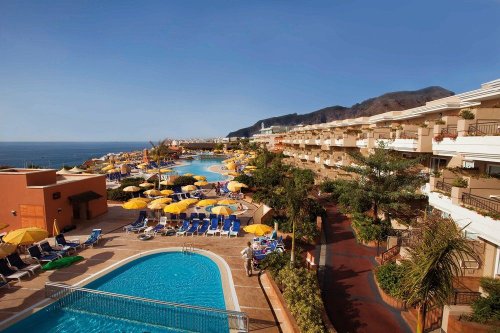 Click above to read all about this great all inclusive resort in Tenerife.
---
Best Balearic Islands Beach Resorts, Spain
Between France and Africa, the Balearic Islands has a number of different islands with great beaches. 
Ibiza Beach Resorts:
Ibiza
Grand Palladium Palace Ibiza Resort & Spa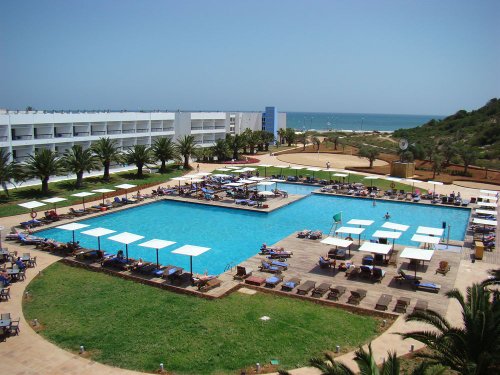 Located at Playa D'en Bossa in Ibiza, this is a 5 star luxury resort with excellent reviews from past guests. It has around 400 rooms, 4 restaurants, a full-service spa, pools, rooftop terrace, 7 tennis courts, garden and more!
Get more information and see the latest reviews for Grand Palladium Palace Ibiza Resort.
---
Grand Palladium White Island Resort & Spa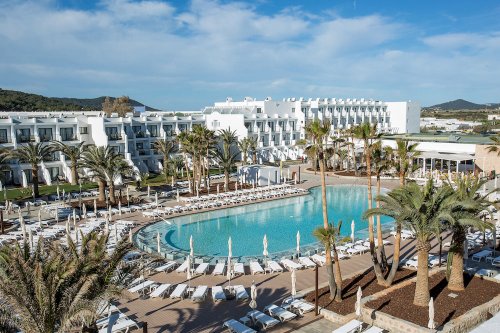 All inclusive beach resort with a children's club, full-service spa, close to the beach, pool, 4 restaurants and excellent reviews from past guests. 
See more information and see the latest reviews for Grand Palladium White Island Resort. 
---
For more in Ibiza, see the Top 25 Resort Ibiza, Balearic Islands, Deals with Reviews.
---
Majorca Beach Resorts:
Majorca is not only a beautiful place to enjoy the Spanish coastline, it is also rich in history and attractions.
Majorca is known for it's many beaches. That's why it managed to get two beaches into the TA best beach in Europe list. These are perhaps among the top in Spain and a great place to enjoy a Spain beach resort in luxury.

Best Beaches in Majorca: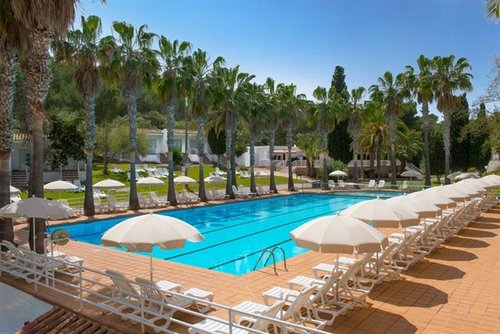 Click above to read more about this all inclusive resort that is perfect for families.
See more great Majorca resorts on our Spain All Inclusive Resorts page.
---
Hotel Globales Sumba
This resort is family friendly and has a children's club in addition to the pools restaurants, tennis courts and more. Like many of the Hotel Globales hotels, the Sumba has a rate that is either for the room only or for all-] inclusive. All inclusive include food and beverages in the room rate.
More information on Hotel Globales Sumba

---
Marbella Beaches:
We consider the beaches near Costa del Sol including Marbella, Torremolinos and Malaga nice but a little crowded. If you enjoy a lively atmosphere, this may be a great spot for you.
Here's a great resort in this area:

Marriott's Marbella Beach Resort, Costa Del Sol
Is possibly one of the best overall beach resort hotels in all of Spain as far as service and quality go. This resort is well regarded by those who stay there and well worth a visit. Good spacious apartments.
---
Antigua, Spain:
Elba Carlota Beach Resort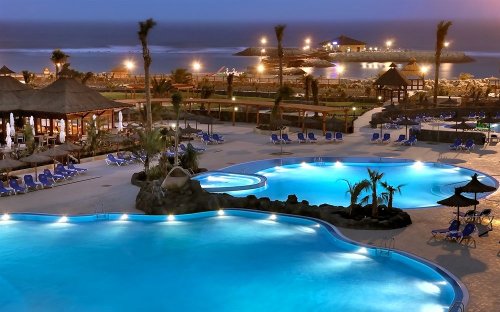 On the beach in Caleta de Fuste near a golf course. With a restaurant, bars including a swim-up bar, this 4 star property with has a concierge desk, a children's club and 346 guestrooms. Reviews are good.
More on Elba Carlota Beach & Convention Resort
---
Galicia Spain Beach Resorts
With over 700 beaches, the green part of Spain does have enough of the crystal clear water options to satisfy the discerning beach critic. Check out this video which provides information on the beaches and attractions of the region.

The beaches of Galicia Spain top our list for the best beach in Spain. Lots of places with unspoilt and quiet beach resorts.

---
For more beach resorts, see our Spain All Inclusive Resorts page. 
---
---
Small Beach Hotel in Spain
Looking for a great small hotel Spain option or boutique hotel? We have found hundreds of the best small Spanish hotels from all locations around Spain.

Hostal de la Gavina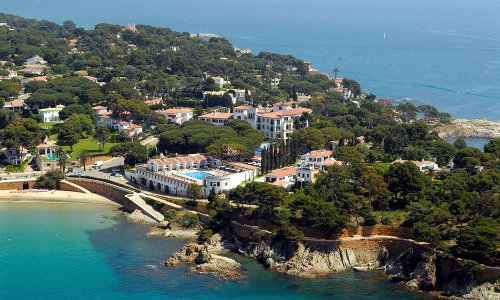 Hostal de la Gavina
A classic Catalan building and built in 1932, this resort features terracotta tiles and green window shutters.  It's located on the S'Agaro seafront, 30 km from Girona, Spain. Barcelona airport is about an hour away.
Amenities include an outdoor pool with private cabanas, health and beauty treatments, a concierge, a seaside path for quiet walks and a fitness room. The resort is in a great location to explore the surrounding area also.
There are several dining options from formal to sandwiches and appetizers. 
The 73 guestrooms have marble and wooden floors, luxurious fabrics and carved ebony furnishings. All have AC, wireless internet and cozy bathrobes.

Reviewers say it's a charming place and the staff are excellent. The location and the coastal paths are beautiful. Some say it needs updating and it's not quite up to it's 5 star rating.

More Information
More in Spain

---
Charming Hotel Spain
Looking for a Charming Hotel Spain option? We have found hundreds of the best charming Spanish hotels.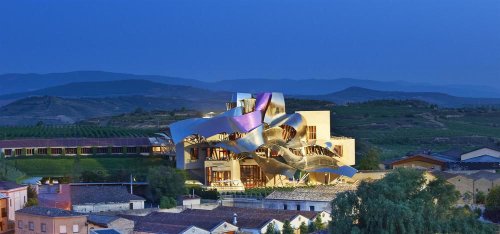 Set in the Rioga wine region in the centre of Elciego, Spain. It's a landmark avant garde property designed by Frank Gehry.
The twin monasteries of San Millan de La Cogolla are 39 km away. It's 20 minutes from the airport. It's not a typical resort but we can't resist adding it.
The hotel has 19th century wine cellars, a rooftop lounge and library and 24 hour room service. There are two dining options: traditional Basque cuisine and regional and international cuisine. Recreation options include a jogging track and quad bikes for rent.
The spa has a fitness room, indoor pool and beauty treatments incorporating "wine therapy".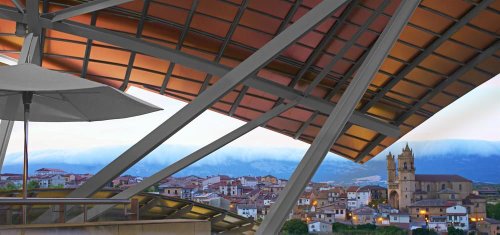 Guestrooms have espresso machines, bathrobes and slippers, and a bright and contemporary decor with a pale wood finish.

Reviewers really enjoy this hotel. They say it is a must in Europe, not to be missed if you're in Spain, you need to rent a car to get here, great spa and great wine. It really gets unusually fantastic reviews.

More Information

---
Top 25 Spain Resort Deals with Reviews on TripAdvisor

---
More Resources:
Alicante City Insiders Guide - Discover why Alicante City is one of the most vibrant cities in Spain. Beaches, festivals, entertainment, shopping, restaurants, golf and much more!
Self catering apartments Torviscas - Torviscas is in the Costa Adeje area of Tenerife and boasts a really nice golden sandy beach along with beach bar and water sports.