Lake Tahoe Getaways

Lake Tahoe getaways are a great way to spend vacation time. There's something to do in all seasons. Below we've listed some great ideas for both summer and winter holidays and our favorite resorts for each.
Beautiful Lake Tahoe
Get An Expert Price Comparison
Try the price comparison tool for discounts on flights, hotels, packages, and more. Get huge savings and find the LOWEST PRICE when you compare the top travel sites in one place and the the top sites travel compete for your business. 
Summer (or no snow) Lake Tahoe Getaways
From late spring to the beginning of fall, you can take part in water sports in Lake Tahoe. There are a number of places to rent water sport gear or you can choose a resort that provides those. 
Best Boating and Water Sports Option: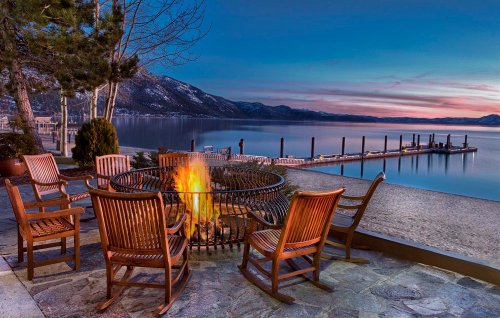 The Hyatt Regency is a one of the great resorts in this area and if you would like to make boating part of your getaway, they've got private boats, beach access, pools and more. 
Nature Activities: Hiking and Biking
Hiking and biking is another great option for outdoor activities. There are many trails with a range of lengths and difficulty levels. You may also want to choose a resort with these right there.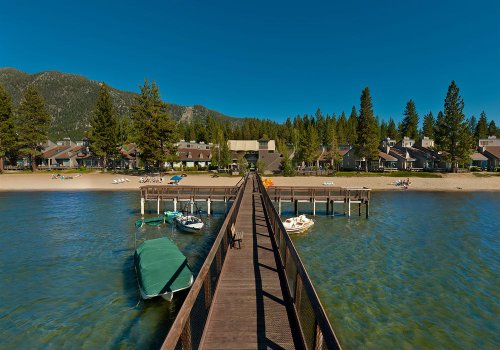 Aston is a resort that is less expensive than the luxury options we've listed. It gets great reviews and is a good all-round choice. Lot's of water activities, golf and hiking around here. It's also on the quieter side. 
Get more information and see the latest on Aston Lakeland Resort.

See more great Lake Tahoe resorts here. 
---
---
Winter Lake Tahoe Getaways
Skiing at Lake Tahoe
There are a number of great ski resorts around Lake Tahoe. Heavenly Ski Resort is the largest and there are some wonderful places to stay in that area. 
The Landing Ski Resort and Spa is the best ski resort around the Heavenly Ski Resort according to our research. It's a luxury resort and has a shuttle to the Heavenly gondola's. Click above for more information.
Northstar Ski Resort is another favorite and on the north shore. It's a great spot for expert skiers and families alike.
A great place to stay here:
The Ritz in Lake Tahoe is a ski-in / ski-out resort at Northstar Ski Resort with a great children's program. It's a luxury resort. Click above to learn more. 
Video - Skiing around Lake Tahoe:

For more on Lake Tahoe in winter, take a look at all of the great Ski Resorts in Lake Tahoe.
---
For more vacation ideas, see:
---
---
---