Welcome to Luxury Resort Bliss
Welcome to Luxury Resort Bliss! Here we find, review and list the best resorts in the around the world. The resorts we feature our hand-picked by us. No paid placements and nothing we don't love.
We've filtered through the resorts in every nook and cranny of the world and found the ones that are amazing. Might as well make your vacation the best it can be!
Be sure to also check out the expert price comparison tool for the top deals on vacation packages, resorts, and hotels!

Our reviews offer insights, videos, reviews, report on guest experiences, and provide the most recent special offers on these exceptional luxury, romantic honeymoon, or family friendly resorts.
Most Popular Resort Themes:
Check out the best resorts in these areas:
Most Popular Resort Locations:
---
While there are all inclusive resorts around that offer little more than a bland overpriced buffet and watered-down drinks, these days the range and quality of all inclusive resorts is exceptional. With this comes some complexity in choosing the right all inclusive for your vacation. We are here to help with reviews which break it down for you.

Whether you are looking to plan for a destination all inclusive wedding and honeymoon combo, a family all inclusive beach vacation, or just some time away, these resorts offer a wide variety of options in the USA and around the world.
World's Best All Inclusive Resorts: Adult, Australia, Bali, Belize, Couples, Costa Rica, Cyprus, Deals, Dive, Europe, Greece, Honeymoon, Poconos, Portugal, Fiji, Florida, Greece, Hawaii, Italy, Spain, Tahiti, Turkey, Spa, USA.
Best Caribbean All Inclusive Resorts: Anguilla,  Antigua, Aruba, Bahamas, Barbados, Bermuda, Cuba, Dominican Republic, Jamaica, Puerto Rico, St Croix, St Kitts, St Lucia, St Thomas, Turks Caicos
Best Mexico All Inclusive Resorts: Acapulco, Akumal Beach, Cancun, Cancun family, Cozumel, Ixtapa, Los Cabos, Playa Del Carmen, Riviera Maya, Tulum.
---
Tropical island paradise resorts in, the Caribbean or the the USA Florida Keys, Asia, The South Pacific or the Mediterranean are ideal for weddings, honeymoons and even family beach vacations. These balmy delights of white sand beaches and pristine clear waters and respite from anything not completely exotic.
Nothing speaks of escaping the everyday like a tropical island resort. When you want to make the people in your life important and dedicate time away with them resorts offer destination vacation experiences which celebrate all the good things in life, all in one place.
Hotels are practical but resorts create an experience that is more relaxing and full of things to do. These are only some of the idyllic, bucket list tropical vacation islands and their resorts.

---
Family Resort Vacations
If you are looking for a luxury family vacation on a budget these resorts will work a treat. Let us also guide you in your search for quality family resorts in the USA from Florida to Hawaii and around the world. See our reviews of the top all inclusive family resorts, luxury family resorts, and family ski resorts worldwide from Mexico to Europe.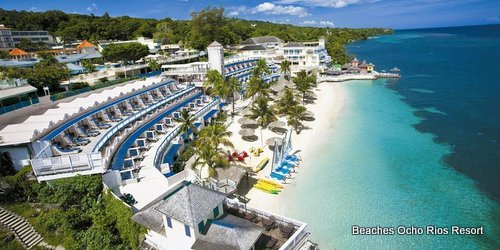 Family Resort Vacations
---
Mexico has some amazing resorts from the adult all inclusive wedding resorts in Playa Del Carmen to kid friendly all inclusive family resorts that have everything covered.
See all the best Mexico resorts from Baja California and Los Cabos over to the Caribbean side resorts including those of the laid back Riviera Maya and somewhat developed Cancun resort megaplex.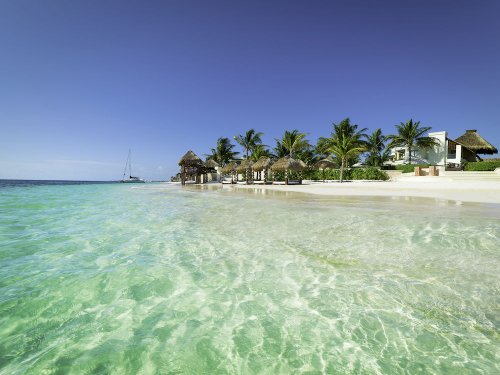 Mexico Resorts
---
World's Most Romantic Resorts
There are plenty of romantic resorts in the USA and around the world ideal for weddings, honeymoons, and romance. But not all adult and couples resorts are created alike and some are more suited to boozy all inclusive trips.
We leave out the gaudy and feature beautiful romantic resorts that you are sure to have a great holiday at. California, Florida, The Caribbean, Italy, The Maldives, and Bora Bora are just some of your great options.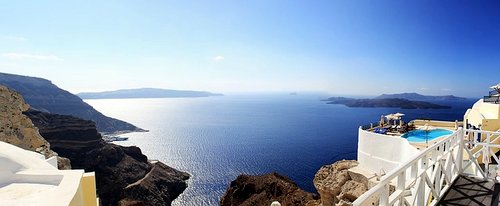 Romantic Resorts in Europe
Adult Only Resorts
Some of the best romantic getaways and honeymoon destinations in the USA, Caribbean, Mexico and further afield are dedicated adult only vacation resorts.
To check out the ones we recommend, see our reviews on our main adult resorts, couples resorts and couples all inclusive pages.
---
All the top Asian resorts and Luxury Hotels. Where once travelers did not think of Asian Resorts much beyond Thailand or Bali now there are emerging hotspots of travel throughout Asia. Some of the newer resort destinations are exceptionally affordable even on the smallest budget, yet offer service and amenities beyond anything you have experience before. You will find great resorts to add to your bucket list for romantic destination weddings, spa getaways, beach resorts, honeymoons through to exciting and adventurous family vacation spots.
Asia Resorts: Asia Luxury,  Adventure Thailand, Bali, Bali All Inclusive, Bali Packages, Boracay, China, Chiang Mai, Goa, Kuala Lumpar,  Koh Phi Phi, Koh Tao, Maldives, Phuket, Samal Island, Thailand Luxury, Thailand Family, Ubud

Bali Resorts
---
See recent resort travel and package deals on our discounts page. We keep up to date with the latest last minute, and book early deals. If you are looking for cheap vacation these discounts will take care of the budget and deliver quality experiences.
The Caribbean Islands are home to some amazing resorts, Many of these islands make great wedding & honeymoon destinations. There are many spectacular beach resorts in the Caribbean islands and we seeked out only the best spots with lots of top 10 lists of the best resorts in each.
THese are some of the best Island  in the Caribbean:
---
Find the top 10 Florida resorts. For Kids, Couples, and Beach Vacations from the panhandle to the Florida Keys these are the best spots in Florida to put on your bucket list or plan your next couples or kid friendly family vacation. Florida also has some romantic spa and honeymoon resorts which are ideal for destination weddings.
Florida Beach Resorts, Clearwater, Daytona, Disney, Florida Key, All Inclusive Florida Resorts, Jacksonville, Key West, Luxury Florida, Luxury Orlando, Orlando, Miami, Naples, Palm Beach, Sanibel Island, South Florida, Florida Family Resorts, Orlando Family Resorts.
---
Find the ski top resorts in the USA from the Colorado to Europe and around the world. What are the best ski resorts North America? Check out our deals on the best family friendly ski resorts- the kids will love them.
---
We have reviewed and found our own bliss list of all the top Luxury Spa Resorts worldwide.

---
Find all the top travel destinations in Europe. Whether you are looking for a romantic honeymoon or wedding resort or an all inclusive family vacation to Europe. See top 10 lists of resorts in all the best travel spots across Europe from Greece Beach Resorts to Castles
The 10 Best Canary Island Resorts
The 10 Best Spanish Beach Resorts
The 10 Best Resorts in Portugal
The 10 Best Villa Resorts in France
The to Best Vacation Spots in Italy
The best adult only resorts with reviws, video, polls and great deals
Looking for the worlds best luxury family resort vacation? We've listed our top family friendly resorts with lots of pictures and video.
Looking for the worlds best all inclusive resorts? Check out the ones we've chosen and why!
Cheap all inclusive vacations and resorts. Most popular resorts for the family, couples and you!
Looking for some great all inclusive family resorts? We've chosen the best from Hawaii, the Caribbean and Mexico. Lots of pictures and video!
Looking for some great adults only all inclusive resorts? Find out which ones others and ourselves recommend! Lots of pictures and video, deals and more.
All Inclusive Caribbean Vacations for families or couples including Antigua, Dominican Republic, Jamaica, St Lucia and many others.
Looking for some great Mexico All Inclusive Resorts? Check out our Top three hundred - why we choose them and what past guests are saying about them.
In our United States holidays review we find the best resorts and destinations on offer in the good ole USA. Check out our hand-picked resorts.
Our list of the best resorts in California. Check out which ones we've chosen and why.
Looking for some great Florida beach resorts? Take a look at some of the best in the state here.
Hawaii luxury resort reviews and special offers for each island.
The Myrtle Beach resort vacations scene is one of the most exciting for families in the United States. Get reviews, video and offers here.
Caribbean luxury resort best of the best list. Best resorts for golf, spa, romance, all inclusive and more.
Looking for some all inclusive resorts Caribbean? Check out the ones we recommend here!
Ready for a beach getaway? Take a look at our top Antigua resorts and special offers.
The Bahamas Luxury Resort top resorts list. The best Bahamas vacation and luxury resorts, why they're good and what people are saying about them.
Take a look at these fantastic Barbados resorts for family, couples, wedding and great value resorts with reviews, video and more.
Looking for some great Cuba resorts or vacation packages? Find out which ones we've featured and why.
Looking for a great Dominican Republic resort? We've listed our favourites for both couples and families with lots of video and pictures.
Looking for a great Jamaica luxury resort? Find out what the top resorts are and why they are the best on the island.
Luxury resorts Costa Rica with top recommendations and best offers on great spa, nature, golf or dive vacations.
Looking for some great Mexico resorts? Check out our top mexico resort vacation options for the beach ,couples and family all inclusive resort vacations.
Looking for a great Mexico family resort vacations? See video and learn what they have to offer you and what past guests are saying about them.
Lots of pictures, video and information about all inclusive resorts in Belize. Great for an eco vacation!
Top 50 Cancun all inclusive resorts and hotels reviewed with video, images, deals, packages and more from all networks
The top Riviera Maya Resorts reviewed with images, video and more
Best luxury travel Asia deals with reviews of the top resorts and destinations.
Interested in staying close the Great Barrier Reef, at the beach or Uluru in one of the Australia luxury resorts? Check out our top recommendations for these areas and more.
Fabulous Bali luxury resorts and vacation holiday travel deals reviewed with lots of pictures and video
Looking for some great Fiji luxury resorts? Check out the ones we've listed as the best of the best. Lots of pictures and video.
The top 5 Thailand Luxury Resorts, Thailand Beach Resorts, Samui Resorts, Ko Phi Phi Resorts, Koh Tao Resorts, Chiang Mai Resorts and Thailand Vacation Resorts.
Looking for some great luxury resorts in Europe? Find out which ones we recommend and why. Lots of pictures, video and deals.
Well researched list of the best All Inclusive Resorts in Europe with video and profesional traveler reviews.
Looking for some romantic couples resorts? Check out which couples vacations we recommend. Lots of pictures and video to go along.
Looking for a piece of paradise for a romantic getaway or a destination honeymoon wedding? Check out these gorgeous luxury island resorts! Lots of pictures and video.
Ski Resort Reviews and travel deals, specials on accommodation with video.
Here we are building a conversation about the best resorts anywhere in the world.
contact
Sign up for our newsletter and find out how to save money on your resort vacation!
Disclosure