Post-COVID Florida Family Vacation Spots and Ideas
Looking for Florida family vacation spots and accommodation ideas around the Sunshine State for when things open up? We have uncovered some of the best ideas from all corners. If you are looking for accommodations for your Florida vacation, you can find great ideas here too. 

Post-COVID Florida Keys Family Vacation Ideas
Places to stop off in the Florida Keys road trip.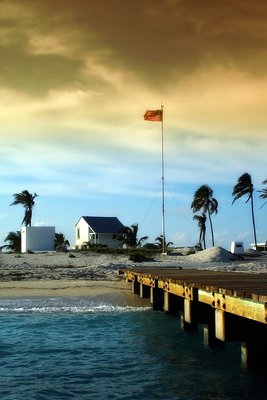 A couple of hours of the coast of Key West is one of the most intriguing experiences kids could have camping  in a setting among  coral reefs. completely removed from the chaos the 19th century fort offers camping for about $3 a night.
Despite the millions of red brinks in place the building of the fort which surrounds the island was not completed, however the lighthouse to protect sailors from the reef was.
The Yankie Freedom III  is the vessel you need to catch from Key West, and they will also provide a bit of a tour of the island and then set up your campsite. There are only 10 campsites where you will need to bring and take everything (including water) . But if you can handle the effort tit takes to get there and set up you will have a unique experience and will have room to explore the the four sandy white beaches. The campground is first in and first served.  

Bahia Honda State Park Beach
Bahia Honda State Park Beach in the Florida Keys and it's shallow calm, clear waters makes for excellent snorkeling and dive opportunities for older kids while also providing sheltered swimming space for younger kids and toddlers.

Florida Keys is home to a number of family friendly Florida vacation spots. Beginning a little more than an hour south of Miami with magnificent Key Largo with its great diving opportunities, the Florida Keys are part of America's own coral barrier reef. Go scuba diving or snorkeling or explore the reef from the comfort of a glass-bottom boat.
Further along at Islamorada, family adventures are happening at the Theater of the Sea where you can swim with sea lions, dolphins and stingrays. or feed the tarpons, large powerful green and silver fish at Robbie's. Check out the video below for more on this exciting Florida Keys family adventure.
Click here for information on Florida Keys family vacation resorts and hotels.
Kennedy Space Centre
If your kids have any desire to become an astronaut they better start the journey now because its a long one. A visit to the Kennedy Space Center is a great place to start the training. Or simply marvel in the achievements of others is fine too.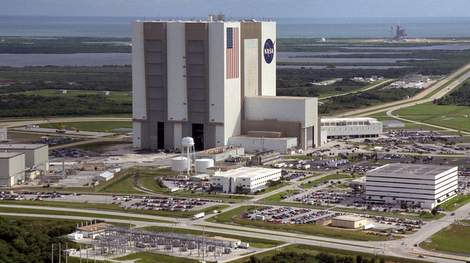 Kennedy Space Centre
Post-COVID Miami Vacation Spots
Miami Vacation time! So you're looking for Miami vacation spots for your entire family that has something for everyone, and you want everything to be convenient. Here are some things you might like to know if you're considering Miami vacation spots.
Natural and man-made attractions make up a diverse range of activities available for families in Miami area in a multicultural backdrop which includes a strong  Cuban influence. Miami is packed with kid friendly eateries and museum. The white beaches should also act as a magnet to attract family holiday makers.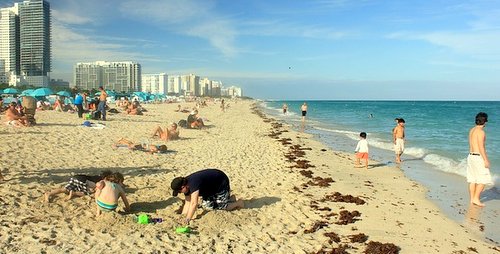 Where is Miami?
Miami is in the south of Florida on the ocean side. If you are planning to go swimming in the ocean, you will find that generally the ocean will have more wave action than if you've gone to the Gulf side. The waves can be a lot of fun, diving under them, body surfing or kite surfing; but large waves can be a little intimidating for small children; if you have small children, you may want to choose a destination on the calmer Gulf side of Florida.

A bit of Miami trivia
An interesting little bit of trivia – but you may wish to know this – if you choose to wander down to South Beach, just know that although topless sunbathing is officially illegal, it is also officially tolerated
When should we go to Miami?
Well, how hot would you like your Miami vacation spot? Florida has a "tropical monsoon" climate with hot humid summers and warm winters. You're more likely to have rain from May to October with temperatures averaging between 82 and 87 degrees F, (or 28 – 31 degrees C). From November to April, it's a little cooler and drier – "cooler" meaning between 75 and 80 F (23 to 26 C).
The ocean is cooler during the winter as well; of course, a Canadian such as me finds the ocean wonderful at the winter temperatures of 71 to 76 degrees F (21 to 24 C), but the Floridians prefer to wait until it's at the summer temperatures of 79 to 86 F (26 to 30 C).
The Best Miami Beach
The beaches around Miami are superb and there are many places available to stay. They range from luxurious to budget, and your choice will depend on what kind of holiday you want and how much you want to spend.
If you want to settle in for the week and have everything in one place, a terrific place to stay is the Fontainebleau Miami Beach resort. I have friends who stayed at a place like this, and everyone was happy. You can be as busy or not busy as you like with many choices of how you want to spend your time.
Miami is probably a top choice for families because of its family beaches, scuba diving off Jupiter Beach, visiting alligators in the Everglades, Miami Sequarium.

You have access to the beach, or you can stay at the pool. You can find many other choices of accommodations' here:  Miami Beach Resorts

Miami Excursions and Attractions
Perhaps the most famous Miami attractions apart from the beaches are Jungle Island and the Miami Seaquarium. Check out these video and get some more ideas for a Miami family adventure below.
BEST THINGS TO DO IN MIAMI
Not in any particular order. Note :I am in the process of finding out how dolphin friendly this attraction is.
Miami Seaquarium - Killer Whale Show - One of the best spots in Miami to spend a day together, be entertained and to learn about marine life.
Jungle Island Miami: Great spot for the nature and adventure loving family.

Miami also has some of the best fishing in the world. Try your hand at fishing for sharks, sailfish, marlin and barracuda. Golf courses and tennis courts are available, or take an Eco Tour - exciting outdoor excursions ranging from biking to canoeing to snorkeling and kayaking. Parks, museums and performing arts centers are liberally sprinkled through the Miami as well. Or go on your choice of Eco Tours - exciting outdoor excursions ranging from biking to canoeing to snorkeling and kayaking. Parks, museums and performing arts centers are liberally sprinkled through the Miami as well.
Miami vacation spots make a great choice for a family holiday – you will not be disappointed.
Orlando Family Vacation Ideas
Thrilling roller coasters, amusement parks, dinosaurs, the aquatic life of Sea World, the Disney and Universal theme parks, and there is still lots more to do for families to do for families in Orlando.
See Orlando's five top offbeat attractions - Lonely Planet travel video gives their top pics of the endless variety.
Sanibel is in the Gulf of Mexico and loved by many families for its natural attractions and quirky holiday flair. Rent a bicycle and explore the island and its wildlife refuges. Also, 400 different types of sea shells are found along its miles of pristine shores and it is a great idea to go shelling with your family.

Clearwater Family Vacation Ideas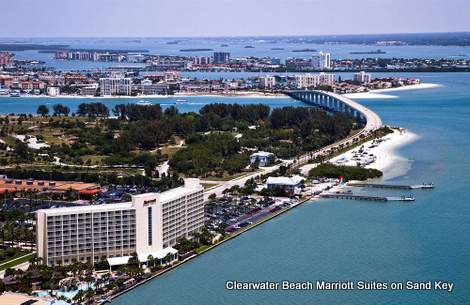 Regularly featuring at number 1 on the best beaches in America lists, the calm waters of this area are tailor made for family vacations.
High action Clearwater beach with magnificent sunsets and resorts, gorgeous white-sand and dolphin-watching boat rides, and Clearwater Marine Aquarium and Busch Gardens amusement park is nearby.
Saint Petersburg not only has some of the best family beaches, a children's museum, aquarium but also a few interesting family cultural adventures.

There are plenty more family adventures in Florida ahead but for now you may like to check out the best Florida all inclusive family vacations.

Authors Unleashed: Unveiling the Ultimate Travel Experience through Expert Reviews, Ratings, and Research
💼 We cherish our independence! ✈️ Our travel recommendations are carefully researched, bias-free, and powered by human expertise. We use AI sparingly for editing purposes, ensuring an authentic and reliable experience. Join us on our unbiased journey! 🌍✨
Always do your own research! 🧐📚⚠️