The Beast All-Inclusive Europe Family Resorts & Holidays
All the best post Europe all-inclusive family resorts, holidays & vacation spots. 
Then why drag our kids outside the comforts of domestic travel to go far away Europe in a semi-post COVID environment, where staying closer to home has become the trend? Well firstly it's not that far and secondly there are ways to travel less expensively than you may think. Kids love to experience new things and new cultures and more often than not it's the parents that have the issues about moving out of those old familiar patterns.

Best Family Ski Resorts in Europe
Whether you're an expert skier or a novice, you'll find a ski resort in Europe that suits your needs. Whether you're looking for family-friendly resorts with lots of activities for children or resorts that are perfect for couples, our list of the best ski resorts in Europe will give you plenty to choose from.
Austria Ski Resorts  and Italian ski resorts are some of the best in Europe. We have reviewed some more  of the best ski resorts in Europe on our family Ski Resorts review. 
Post COVID London Family Travel Tips
London is packed with such a lot of historical and inspiring attractions. Your kids may know it as the home of Harry Potter but the reality of London today will inspire them to a sense of wonder and beyond. Home to more than eight million people, yet it is easy to get around on foot, or in the famous double-decker bus tours. The royal parks in central London are located nearby the family tourist attractions and offer families a hand respite and an attraction within themselves.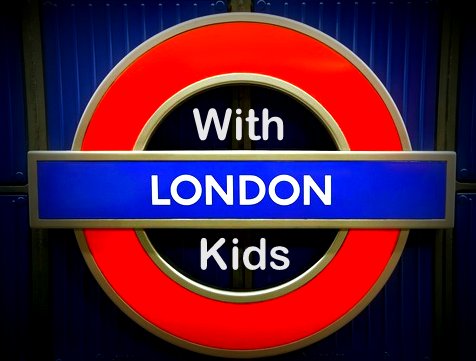 Travel London With these Kid Friendly Ideas
London Travel Guide
Thanks to Expedia for this London Travel Guide. Some of the top attractions include: St. Paul's Cathedral, which is one of the well-known churches. The  Tower of London which is good for kids, the Palace of Westminster, and Westminster Abbey, Hyde Park and Green Park, in central London.
Below, in the video we feature some of the attractions and trip advise for coming out on top in one of the most expensive cities in the world followed by another video on the top attractions and things to do. Kits will become magnificently repulsed by the bloodshed at the tower of London and thrill at the chance at riding on the London Big Eye.
Some tips:
Let the kids carry money and practice converting the currencies.
Mum and dad split up and visit appropriate attractions then report back to the family.
VIDEO: London Destination Guide
London Family Accommodation
Find Family Friendly reviewed London hotels, Bed and Breakfasts and vacation rentals on TripAdvisor.
All Inclusive Family Resorts in Spain
Spain is an ideal destination for a family vacation, and there are many all-inclusive resorts in Spain that will make your experience unforgettable.
The Canary Islands are one place with a good assortment of all-inclusive family resorts, but there are lots of others in Spain.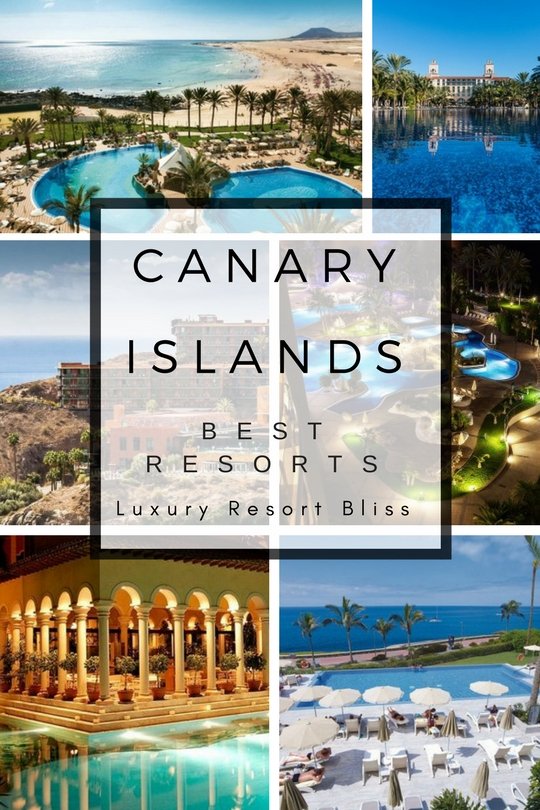 All-inclusive resorts in Spain offer a variety of activities for the whole family, as well as delicious food and drinks. There are also plenty of entertainment options such as live shows, water parks and more.
The Best Spanish Beach resorts
The best Spanish Beach resorts for families have many of the same features as they would in any other country, but there are some differences in these Spanish resorts that make them stand out. For example, many of these top family-friendly hotels offer kids' clubs and organized activities to keep the children entertained while parents are relaxing or enjoying a spa treatment.
Italy is a world-class destination for family vacations. It has so much to offer, from the famous Roman ruins and picturesque villages of Tuscany to the sunny beaches of Sardinia and Naples. Now, Italy also offers all-inclusive packages that include transportation, lodging, meals and other amenities like meals at restaurants, guided tours or spa treatments.
Italy is one of the most popular destinations for an unforgettable vacation. Families can enjoy a wide range of activities, historical sites and mouthwatering cuisine.
Many families are looking for a vacation that can include their entire family. Italy is an affordable option for your next family vacation. With all-inclusive resorts, you don't have to worry about meals or drinks for the week. You can spend more time playing in the water and enjoying every moment with your loved ones.
Sardinia all-inclusive resorts are a good affordable option in this case.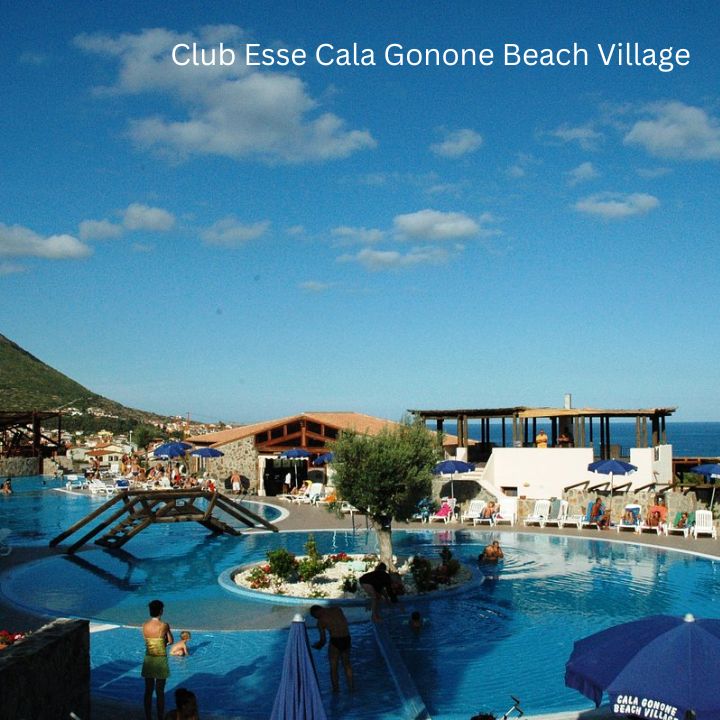 Sardinia Italy Family ALL-Inclusive Resorts
Post COVID London Family Travel Ideas for Kids
London's top family attractions by Charlene Patricia Peck. She is a member of The London Dungeon's. Her favorite attractions include: The London Dungeon, ZSL London Zoo, SEA Life London Aquarium, Warner Bros. Studio Tour: The Making of Harry Potter, the Science Museum and the Natural History Museum.

The London Dungeon Tour
A video of the  Tooley Street London Dungeon. The attraction opened at the site in 1974 and is a good option for kids who are into scary things and wont get freaked out.  The facility itself did not close until January 31st 2013 before moving to the new site. This video was recorded by specially arranged permission from The London Dungeon 
What To Do With Kids in London
 Family travels from a warmer climate to London. Some of the highlights were a launch event, an intimate Justin Timberlake concert and our first European soccer game! 
Thanks to The Bucket List Family for these great London Family Travel Ideas.
Changing of the Guard
Thanks to SLEkins who provided this Changing Of The Guard video. She says she didn't know the actual ceremony takes place behind the closed Palace gates! The ceremony begins on the forecourt of Buckingham Palace, following a march by a detachment of the Old Guard, with musical support, from St. James's Palace. Children soak it all up.
The Tower of London
Howcast offer some advice on Planning a trip to London? Great tips on what you'll see on a visit to the Tower of London.  Also known as the Bloody Tower, and it's earned the name. Since 1066, when William the Conqueror had it built to frighten his subjects into submission and to threaten those who wanted to invade his kingdom
Madame Tussauds London Walkthrough
Millions have visited Madame Tussauds since it opened over 200 years ago. This is a unique, emotionally-charged journey of the powerful and famous. The museum-style ropes and poles have gone so guests can truly get up, close and personal with A-list celebrities, sporting legends, political heavyweights and historical icons.
Cheap Post COVID Vacation in Germany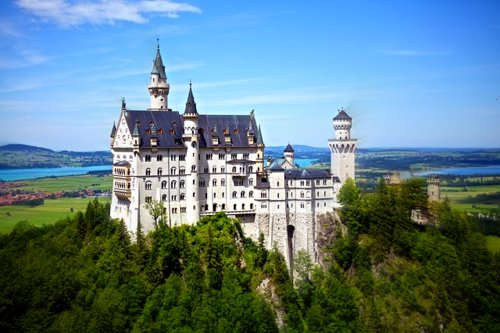 Neuschwanstein Castle
Are you ready for a cheap Germany vacation but are not sure where to start?  We took a road trip around Germany to experience first hand all the affordable options for families from the Berlin to the  Black Forrest, Bavarian Alps and beyond.

VIDEO: Visit Germany - The DON'Ts of Visiting Germany

With alps, a magical forest, road trips through castle country, our trips through the land of Hansel and Gretel sure landed us some unique family friendly experience different from the beach experience we were used to. While we got to enjoy our usual outdoor approach to life, the cultural aspects and medieval remnants of old Europe add loads of charm . And the kid the child centered approach to life is evident in the Germans half price tickets for attractions and often free inclusions in German room rates.

While you may think the thriving economy of Germany would drive the costs out of reach of most families the reality is Germany is more affordable than most European countries.  The Family Friendly Guesthouses which include breakfast work with families, and farm stays are more accessible and affordable here than in other countries.  Find reviews of the family friendly German accommodation options here. 
Look to book in advance where you can, especially around the times when it is finally warm enough (basically summer for families to travel in comfort. 
German Road Trips
he popular German Road trip itineraries  have seemingly been made with children in mind.  They traverse along castle routes and old historic villages with plenty of cool family friendly places to stay and attractions for kids. 
The Castles of Germany
This video explores Munich, the Alps, and their castles.
The Medieval castles of Germany will intrigue kids and adults alike. These impressive fantasy  worlds of insights in to another Europe.  Some of the most important are Heidelberg Castle, in the Rhineland, Hohenschwangau Castle,  at Fussen,  Also at Fusan is the kid's favourite Neuschwanstein.
While it is possible to include Fussen on a road trip, kids amy also enjoy catching the train there.  Busses are then available to transfer you up  to the incredible fairytale castle of Neuschwanstein. If the steady hike up to the castle is too much for your kids there are horse drawn carts to save you. This is a great place to stay and enjoy the old city as well. 
See accommodation and reviews of Fussen on TripAdvisor

If you're stopping off in Munich you will find plenty to keep kids intrigued.  Deutsches Museum is absolutely massive kids science museum and shows how highly the Germans value this perspective of reality.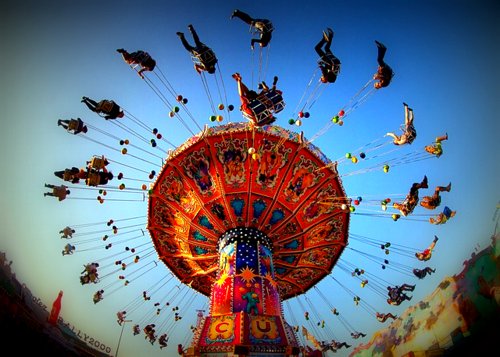 Oktoberfest Ride Carousel
 In the main square downtown you find lot's of opportunities for each member of the family to try their own thing in sampling Germain fare.  Why not each person get something different and share.  Then easily stroll over to the  awesome Viktualienmarkt (market) and enjoy the plentiful of green spaces of the wonderful parklands.
If you kids don't mind heights Zugspitze to the south of Munich has trams to take them to the top of the country's highest peaks.
Even the Romantic road trip which covers the couple of hundred kilometres through the old towns at the Alps foothills (between Wurzburg and Fussen) is speckled with medieval castles.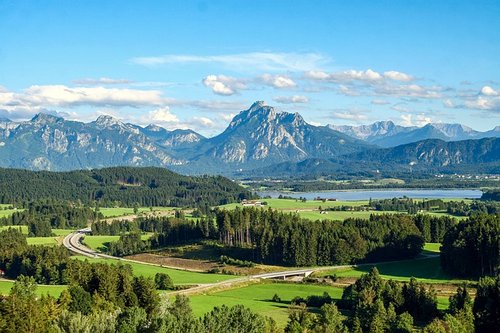 The Bavarian Alps
The Alpine roads which rise slightly into the Bavarian Alps themselves are a little windy for a lot of kids but you will find the views and slight change in culture rewarding if this is not an issue. 
The Moosal Valley  Road trip Follows the Rhine River where a lot of the populated centres are. The upper Rhine is where you will find many of the great castles.
Black Forrest Road Trip
Even more kid friendly is the journey between  Freiburg and Lake Titisee which is known as the Black Forest Road  (Schwarzwald in Germain).  A popular family activity here is to  visit Belchen, mountain and look down upon the  the Rhine. You could spend days exploring the beauty of this place and the  lakes by Schluchsee which have a similar family friendly vibe.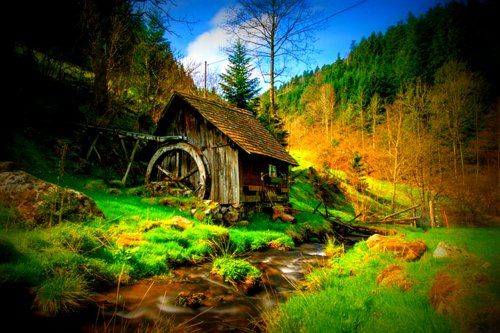 Black Forrest Road Trip
Around Berlin
Around Berlin enjoy a children's puppet show, visit the huge natural history museum, and take a dip in the outside pools.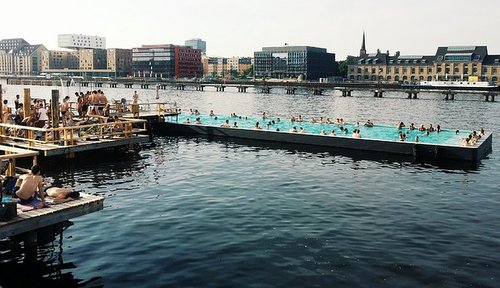 One of the many open air pools around Berlin
This overview of Berlin shows a lot of family friendly activities in Berlin. Of course each individual parent set will need to make up their own minds is visiting something like the holocaust memorials is appropriate for their family. 

Puppentheater Firlefanz
The Puppentheater Firlefanz is an extremely kid friendly puppet theatre awakens the imagination with its extraordinary puppets and marionettes.  Fairy tales, and all the old classics are re enacted with such an entertaining style even the adults are sure to leave impressed.

Moving in Germany
You can hire a car but trains are pretty efficient in Germany. Kids will love the rail network and getting around in this way - after all it is the efficient German way. If you do find the somewhat pricey tickets a bit rich to take than the German road network is obviously first class, and you are not forced to take the high speed autobahns, with lots of byways available. 
Eating in Germany
If your kids are fussy eaters get ready for a reprieve. Kid friendly small goods and meats are common even at breakfast. Our little one loves fermented products like sauerkraut because we had a probiotic rich fermented vegetable business when she was younger. Germany is renowned for its Sauerkraut, and it has been a staple here since Genghis Kahn brought it in from workers on the Great Wall of China. Make sure yours has the live culture for maximum benefit.   German breads are rich and hearty and you will also find a good range of desserts.

Family Travel Inspiration Awards 
While we have our own ideas of what makes for a great family vacation to Europe which we think is objective and adaptable to different families, TripAdvisor also has some great inspiration which we have checked out when planning our European vacation. Check out the Awards here: Best Family Friendly Vacations - Europe.